Services
We are a web design Company with a reputation for creating
Web based technology solutions with a practical purpose. We specialize in corporate website design, ecommerce website development and social network development. The global marketplace that is the web is now saturated with businesses all competing for the attention of potential customers and it is more important than ever to have a website that is professionally designed and visually striking.
Web Design & Development
We have a great team of Web Designers and UI Developers who work very hard and give their absolute best to provide our clients with the best web solution possible. Our team of Designers and UI Developers are very proficient and creative. Every time we work on a new design our aim is to give it a new, unique and a fresh look/feel bearing in mind the requirements and wishes of the client. A lot of planning and thought process goes into our designs to make sure that the end result is perfection. We approach each new design as a new challenge for us. We pride ourselves on talking on challenging projects that most people in the industry would think twice about before taking them on.
Online Marketing
Launching a great website is only worthwhile when people can find it! Kreative Arts provides search engine optimization as well as social media marketing to promote your business
Graphic Design
If you're starting a new business or want to update the image of an established business, Kreative Arts provides graphic design services to meet your needs.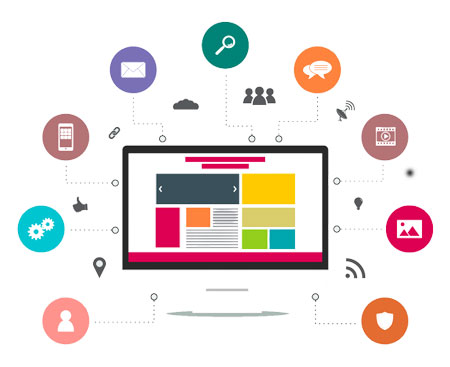 Search Engine Optimization
We at Kreative Arts  are providing flexible and detailed SEO plans and strategies so that we can propel your business to new heights and generate organic sales. With our award-winning SEO services in all over the world and our portfolio of 70+ projects, you can rely on us to bring your business to its maximum potential.
Domain Registration & Hosting
Take the hassle out of setting up your next website, let Kreative Arts handle your website design, domain registration and hosting. We're your one stop shop.